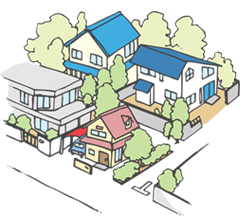 Today, rapid changes in communication systems are having a profound impact on the way we live and do business, and so are calls for sustainable growth. The housing industry must keep responding to them.
Established in 1992, the Japan Federation of Housing Organizations, Judanren, strives to carry out its mission of contributing to the improvement of housing quality and living environment. We conduct surveys and research, collect data and information, submit proposals and recommendations, and promote international exchanges.
Judanren also works with the government and administrative agencies on legislative matters affecting the housing industry in areas such as taxes, codes, energy, and the environment. We conduct our activities to help make housing a national priority.
Isami Wada
Chairman